Management Commitee
Richmond baseball Club is managed by an Executive Board who are supported by a wider club committee.
The board and full committee meet on a regular basis to discuss the running of the club and to investigate how we can continue to improve both on and off the field. If you would like to discuss how the club is run please feel free to speak to any of the below mentioned executive or committee members.
Richmond Baseball Club actively encourages all members to participate in the club management process and welcomes thoughts and feedback from all club members and supporters.
David D'Urbano - Club President
Dave joined Richmond in 2012 and immediately took on the co-manager role for the Dukes. He provided leadership and experience and in only his second year in the role led the Dukes from a 1-10 season to the Single A National title.
Dave and took on the co-manager role for the Dragons in 2016 as well as the Presidency.
Per Nilsson-Eklöf -
Secretary
Per joined Richmond as a rookie in 2005 not only to Richmond but to baseball as a whole, but immediately showed great promise and earned Per the first of several Cy Young awards as he began his pitching career.
Per has since been a fixture on the mound and at first base for various Richmond teams most recently the Dragons during the 2012 season. Having been a member-at-large for a few years Per is taking on the Secretary's role in 2015.
Bill Varon —
Vice President
Taking over the VP role in 2019, Bill also manages our Single A and development team, The Dukes for the second year in 2019.
A Member since 2005 for Richmond Baseball, Bill rejoined the club in 2017 after a 9 year hiatus for family and Work.
Dan joined Richmond as a newcomer to baseball in 2011. He quickly established himself as a key member of the club on and off the field, batting .367 in his first season.
Moving to the mound in 2012 he then led the Richmond Dukes to the 2013 BBF Single A Championship with 10 wins, 90 strikeouts over 86 innings pitched. He deservedly won both the Cy Young and MVP award in 2013.
Richmond Weekly Training's are primary lead by many senior and active players all round the club from different tiers. Each week we put together a training program from all aspects of baseball.
Currently this is led by Euan Shields, Antoine Savignac, Chris Brown and Sam Hofbeck from the AAA Knights
Spencer Huet, Dave D'urbano and Per Nilsson - Eklof from the AA Dragons
Bill Varon from the A Dukes
Spencer Huet - Webmaster/Social Media & New Members
New to the Richmond Committee in 2018 but a Richmond player since 2015, Spencer currently manages all web based content for the website & social media platforms.
He also looks after all our New joiners to the club and can be reached at info@richmondbaseball.co.uk
A long term Richmond Dragon, seeing many successful years behind the plate, Charlie currently is in charge of all of our equipment for Richmond.
Many trips back and forth to the States has allowed Richmond manage new and current members with safe and current equipment.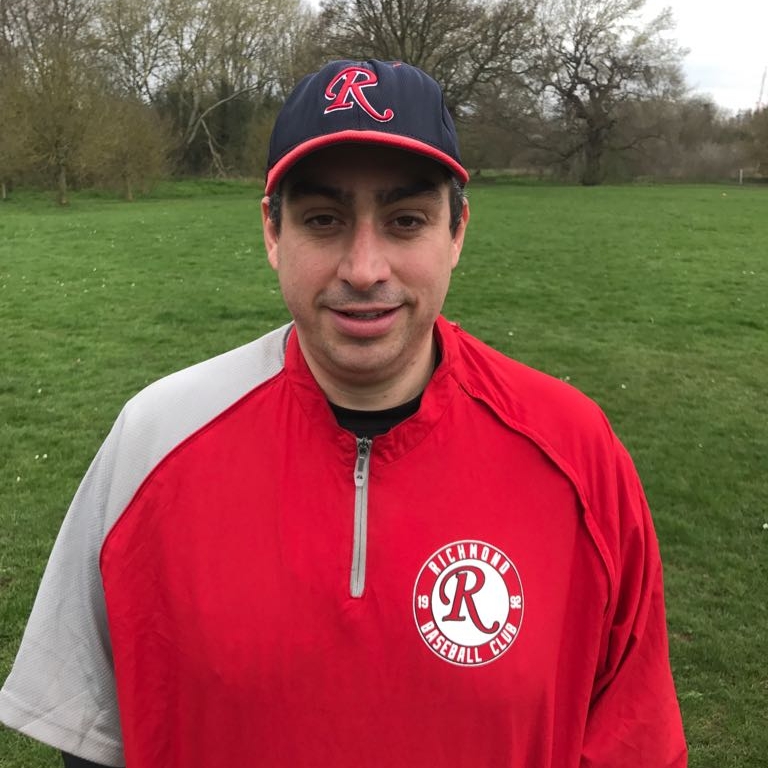 Paul runs all our events & Socials here at Richmond Baseball.
Paul currently plays for the Richmond Dragons after successful seasons with the Squires and Barons.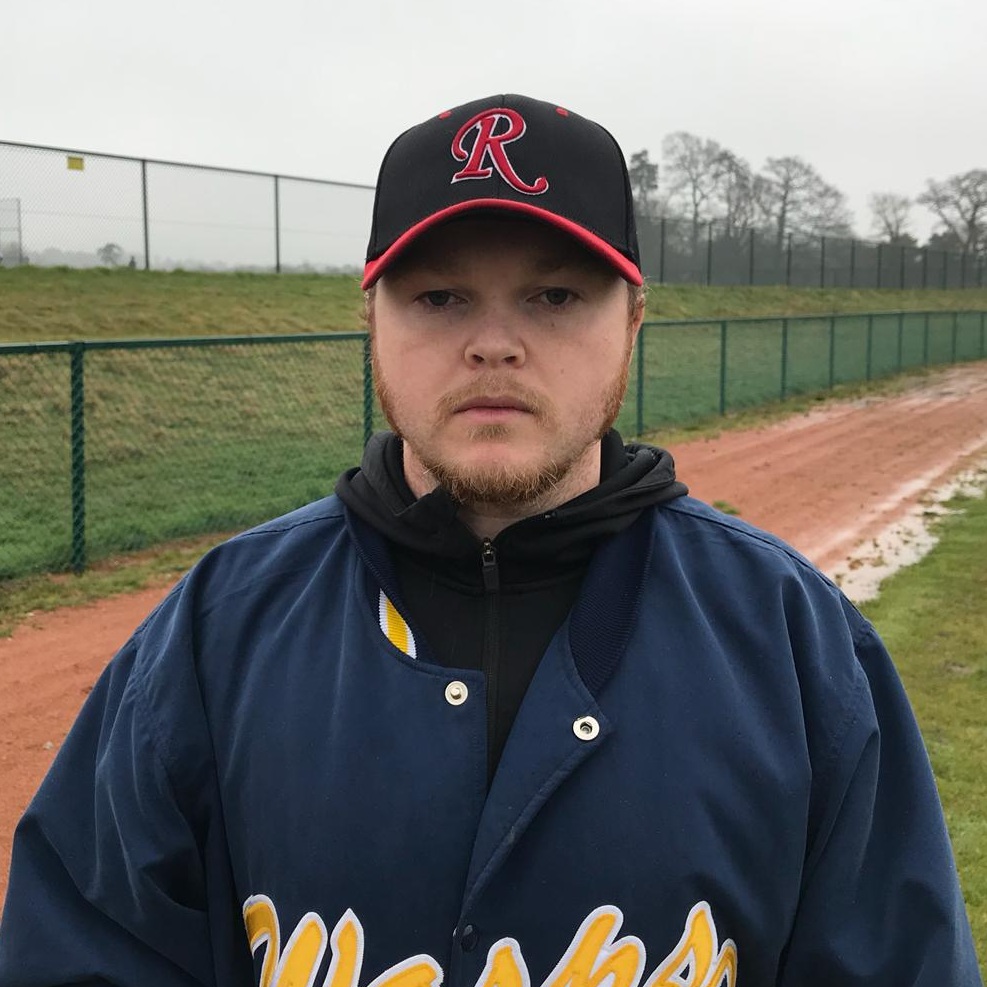 Euan Shields - SafeGuarding
New to the position in 2019, Euan Shields has been a diamond in the rough for Richmond for many years.
Not only is he now our Safe Guarding officer, he also leads our Summer Youth Camp and is the brains behind many of our weekly training programs on a Wednesday Night.
N. Hadley-Kamptz - Advisor
Our former President and long serving Richmond, Nick still helps out with day to day operations and advice all the way over in Sweden!
Sponsers
Richmond Baseball Club is a profit free organisation and relies heavily on sponsorship to help keep the fees affordable to all.
We are extremely grateful for the support we get from a wide and diverse range of sponsors who really do help make all this happen.
Richmond Baseball is one of the largest and best run clubs in the country. Started in 1992 as a project by youth worker Wayne Nash, the club now offers adult baseball at all four competitive levels of British baseball, from the National Baseball League to Single A level for newcomers.
The club also hosts an annual summer youth camp for 4-6 weeks during July and August for boys and girls aged 5-13. Last year's camp set a new record with almost 50 children attending the camp.
The club has developed a strong relationship with the local community, schools and business in South West London. Richmond has a very close relationship with our landlords; Kew & Ham Sports Association. RBC also have a close relationship with LondonSports, Central London's largest and longest established youth sports league.
The club can offer tailor made sponsorship packages to fit your requirements. Here are some examples of items that can be added to your package, subject to availability:
Ballpark naming rights

Permanent signage at Ham Playing Fields and Clubhouse

Game day signage at Ham Playing Fields and Clubhouse

Corporate/family softball events run by RBSC

Use of baseball fields and equipment for corporate advertising or promotional videos.

Your brand name on team uniform

Official sponsor status for a Richmond team

Prime advertising space on our website; richmondbaseball.co.uk
To contact Richmond Baseball Club's sponsorship and fundraising team, please fill out the form below.